Professional Roofing Replacement
The job of repairing or replacing your roof is something that can be done in a few days but if you are trying to get the job done during an especially rainy or cold time of the year, it could take longer. Roof repair in South Shore might seem like something you can tackle on your own, but without roofing experience and a proper installation there are many things that can go wrong and ultimately cause permanent long term damage to your home.
Our products and services include:
– New Roof Installation
– Faux-Slate
– Stock, Semi-Custom and Custom Colors
– Composite Shingles
– Standing Seam Metal Roofing
– Natural Slate
– Eco-Friendly Green Roofing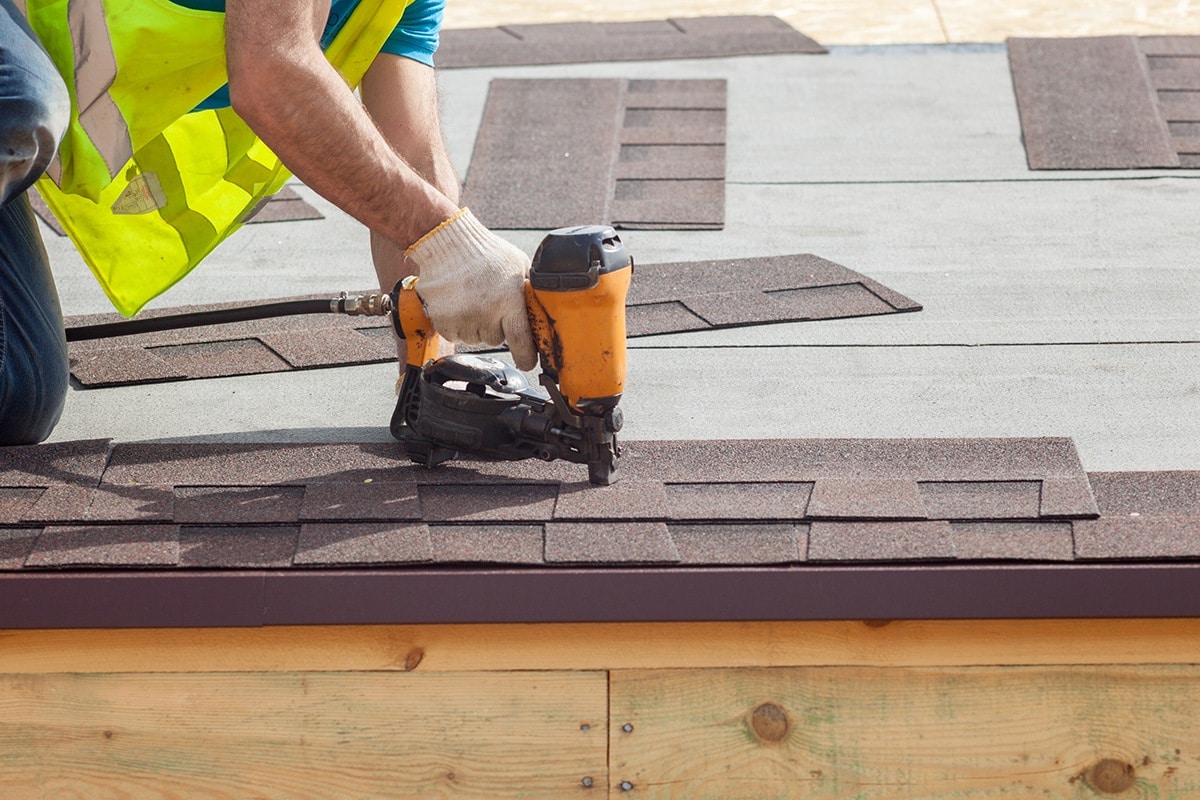 What Could Go Wrong When You Don't Hire A South Shore Roofing Contractor?
First, you could end up spending a lot of money. An experienced South Shore roofing contractor has interacted with many vendors and they know where to get cheap yet quality materials. They also have all the tools they need to get the job done. You on the other hand, might not know where to get the best quality materials at a reasonable price and you might have to purchase the tools needed to complete the job. To make things worse, if something goes wrong while you are repairing your own roof, you will have to dig deeper into your pocket to pay for repairs; something that could have been avoided if you had just hired a professional roofing contractor.
Rolled Roofing Materials
Rolled roofing material is the mainstay of low-slope residential roofs, plus out-buildings like shops and sheds and other utilitarian structures. This type of roofing comes in rolls of 100 square feet, each about 3 feet wide. These large format strips of thin roofing material are a fast, convenient, and inexpensive way to cover a sloped-roof building like a workshop, where beauty isn't the most important thing. It is also a necessary material when covering a roof with zero or low slope, as it is good at holding back moisture. Rolled roofing can be applied either with the torch-down method or with roofing nails.
Composite shingles, often called asphalt shingles, are the most popular type of roofing material around. These three-tab shingles are made of fiberglass mat topped with asphalt and mineral granules. An all-around good choice for most home roofing needs, composite shingles typically come with 20- to 30-year warranties. Nearly every roofing company knows how to install composite shingles. Should you lose a shingle later on, they are easy to repair and replace on a one-for-one basis. Composite shingles excel at flexing and adapting to a roof's movements due to expansion and contraction.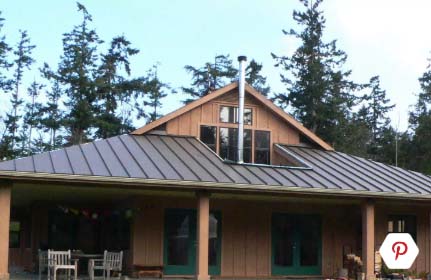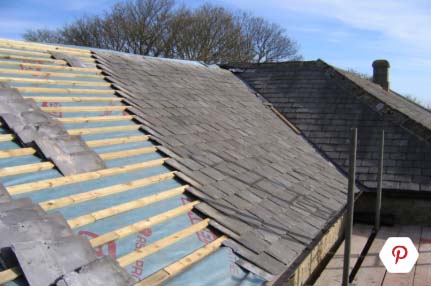 Metal roofing isn't just for warehouses anymore. Metal roofs have come of age, and now they look cool, urban, and industrial, even on high-end mansions. One of the best features of metal roofing is that it is fire-resistant and insect-proof, as it provides no food for wood-boring insects such as termites or carpenter ants. In the right area, a standing seam metal roof can return excellent resale value. On the downside, metal roofs are more expensive than composite shingles and do require installation by highly experienced installers. If eco-friendly is important to you, metal roofing is considered a sustainable building material as it contains no petroleum products.
A slate roof is for the dedicated home remodeler who will accept nothing less, not even rubber "slate" that looks amazingly like real slate. True slate roofing is just as it sounds: authentic, thin sheets of real stone. Because slate has a tendency to cleave off in thin sheets, it is easy to quarry, making it ideal for roofing. Hardly a do-it-yourself job, slate is best installed only by highly qualified companies. Even then, qualified slate roof installers tend to be in short numbers, especially in areas that have a newer housing stock.
Free In-Home Consultation
Let's meet up to discuss your roofing concerns, or questions you have about your new roof project.
Colors, Samples and Materials
Allow us to help you through the entire process of selecting , designing and installing your roof. You can see our samples and get an up-close look at what we have to offer!
Schedule our Master Craftsmen
We have installed dozens of roofs, with teams dedicated to this task. Having the expertise of our Master Craftsmen in your corner virtually guarantees your project to be a water tight success.
About Shiretown Glass & Home Improvement
We have years of experience in helping customers renovate their homes, so we can provide expert advice beginning to end, starting with choosing your new kitchen design and finishing with delivery and installation, all at an affordable prices. Whatever you hope for with your new interior design, our expert staff is dedicated to making it happen with unique kitchen layouts and high quality craftsmanship, backed by an experienced team that you can rely on. Whether you've got an idea for your new kitchen or bathroom, or aren't quite sure exactly where to start, just visit us at our Plymouth showroom and we can help make your dream of having a fantastic new home become a reality.
Contact us today for a Free No Obligation Consultation and Estimate.