Advantages Of Indoor And Outdoor Area Rugs And Carpets By Dash And Albert
Dash and Albert indoor and outdoor area rugs and carpets are well known for their high-quality, durability, and design. Artizan-crafted rugs are made from cotton and wool blends. Outdoor polypropylene rugs are reliable and environmentally friendly floor coverings made from plastic bottles. Add to that a great variety of colors and styles that will fit any decor and environment.
With such an extensive variety of materials, colors, and styles, it can be difficult to make a choice. That is one of reasons why Dash and Albert indoor and outdoor area rugs and carpets are so popular with interior designers as well as homeoners. While the brand is available for purchase online, it makes a real difference to be able to get a real feel and see what the product looks like before buying it. The showrom of Shiretown Glass and Home Center in Plymouth, MA, is one of such places. Experienced designers help you select a rug that is just right for your purpose and interior. You can choose the pattern, color, material and take it home with you right away.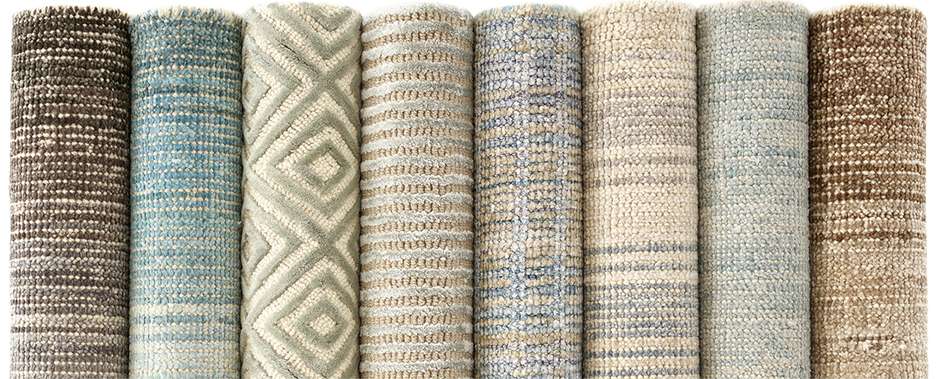 Cotton Beauty
Easy, lightweight, and full of character: we've got dozens of fresh and fun cotton rugs to give any floor an instant perk-me-up! From 2×3 to 10×14, any space you have will benefit from the addition of one of these hand constructed rugs.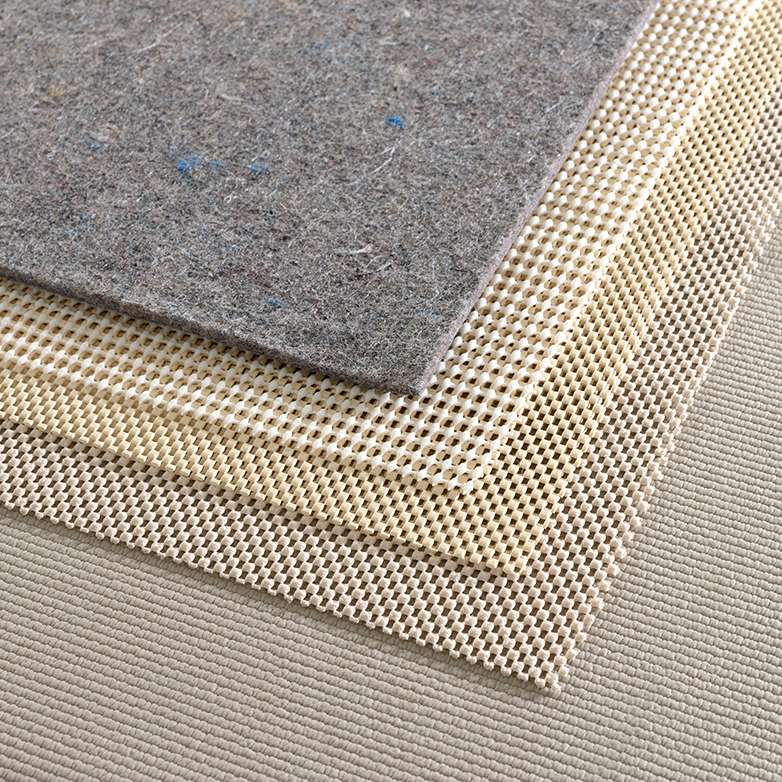 A Treat for Feet
Check out our child and pet friendly woven wool rugs in woven, tufted, and hooked constructions. These rugs will protect your floors and add an element of style to any room.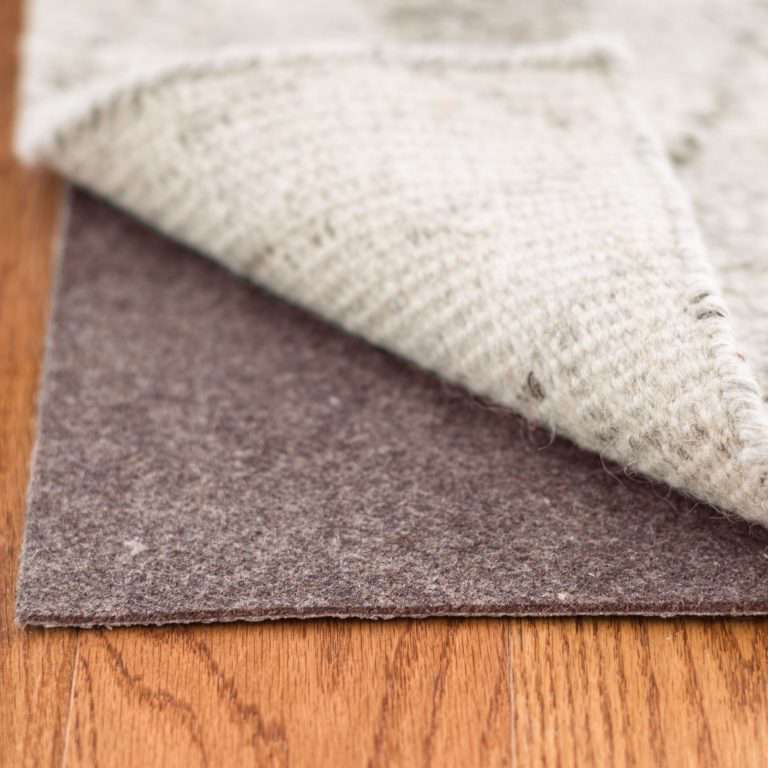 Neutral Rugs
Our natural area rugs offer elegance in their neutral color schemes to fit well with any room and décor style. In an array of hues from calming whites, natural ivories, deep browns to cool and dark greys—and every hue in between—we have the perfect rug for your home. If pattern better accentuates your style, go graphic with one of our geometric rugs.
Mayflower Carpet is an exclusive Dash & Albert local distributor.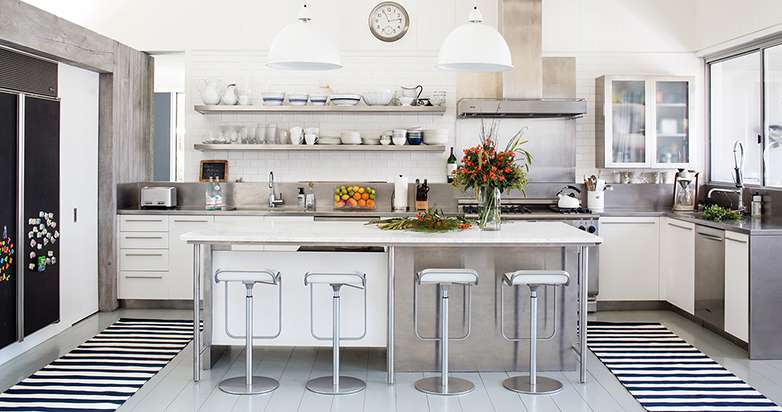 Coastal Rugs
Get the easy, breezy beachside look with a coastal rug from Dash & Albert. Available in an array of seaside blues, calming greens, sandy naturals and dark browns. Choose from dozens of area rugs in solids, stripes, and geometric patterns.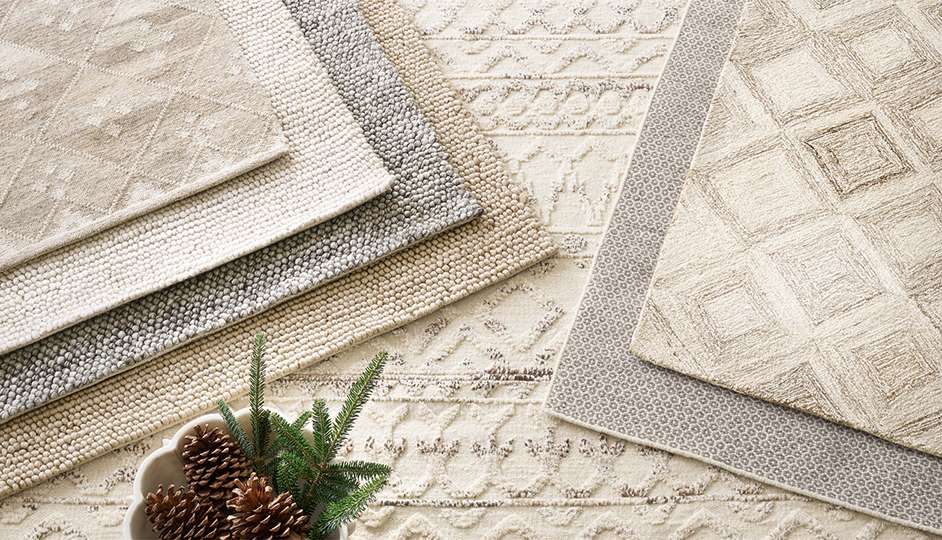 Kids Rugs
Shop our selection of children's rugs in cotton, wool, jute, and indoor/outdoor weaves! From vibrant brights to timeless neutrals—and every hue in between—in hundreds of solids and playful patterns, there's a Dash & Albert area rug that's perfectly designed to be used in a kids room, nursery or playroom. Keep your rug in place–and your family safe– by pairing it with one of our non-slip rug pads.
Bohemian Rugs
Make a floor statement with our bold geometric rugs, in an array of hues from neutral to bright. Part of our Bright Bohemian and Moroccan Living collections, these area rugs—in wool, jute, and cotton— are the perfect addition for a variety of décor styles.
Kitchen Rugs
Add warmth and comfort underfoot with one of our stylish, yet durable, woven cotton or indoor/outdoor kitchen rugs. Our area rugs are available in a variety of colors and styles to perfectly match your space.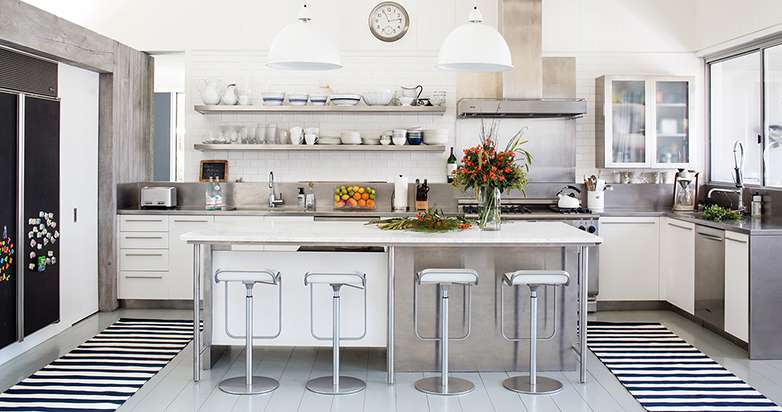 Moroccan-Inspired Rugs
Eclectic. Graphic. Bold. Cultured. Nuanced. Find the perfect area rug for your personal style with our jute, wool, and indoor/outdoor Moroccan rugs. Available in an array of hues from neutral to blue—and every shade in between.
Small Rugs
Even in the smallest of spaces, you can still showcase your style! Make a big impact with our selection of rugs in hues ranging from natural to bright—in hundreds of solids, stripes and geometric patterns. With area rugs and runner rugs in cotton, wool, jute and indoor/outdoor weaves you can make a style statement in your kitchen, bathroom, dining room, bedrooms and every other small space in between!
Modern Rugs
It's all in the floor décor. Incorporating a sophisticated, yet low-profile rug in your space will help you achieve the modern look you're aiming for. Choose from an array of hues in subtle whites, cool greys, and neutral tones.
Luxury Rugs
Give your floor the five-star treatment with a luxury rug from Dash & Albert. Choose from a variety of sophisticated neutrals with subtle – yet eye-catching – designs, that are delightfully soft underfoot, and that add a dash of elegance to any space.
Shaw Flooring
Armstrong
Mowhawk
Stainmaster
Royalty
Congoleum
Mannington